Batdorf News
I have moved to a home/studio in Honeywood, Ontario! I recently directed Blue: A Rhapsody in Blubber at the Theatre Lab in Florida with Lynn McNutt in May, which went really well and Blue is awaiting touring dates! (see photos below) This July/August Erika is planning a site specific project with Gulce Oral in Asklepion (Turkey) in 2024 (with research there at the Bergama Theatre Festival this summer)! It looks like we may release (crossing all my fingers and toes) some online/audio and video I started in the pandemic and we are still working on this TBT video below… we have more recent interviews to add!
I decided to cancel the BSI this year (sorry… I know there are many out there contacting me that were planning to come!). My various travel projects are growing, which is very exciting, so I am trying to preserve some time in my new country studio… visioning what can happen here!! Stay tuned!
Older news
Batdorf did a BSI June 2022 followed by performing at the Geneva Somatics Dance Conference. Before that she was in Turkey after teaching The Batdorf Technique to MFA actors at Florida Atlantic University, April 25-29th, 2022. In Turkey she created a site specific show with Gulce Oral and students from Çanakkale Onsekiz Mart University in the ruins of Troy in mid May. After that, Batdorf taught TBT at Kadir Has University in Istanbul, then a workshop in performance creation at the theatre festival in Bergama. (Where the site specific show will be!)
Batdorf is currently the Graduate Program Director of the MFA in theatre at York University, and writing, developing some audio projects and an animated video of one of her plays, hopefully to come out this spring. She has also creating some fun music with her friend and colleague sound designer Richard Feren as The Haunted Palace, her favourite wacky and unexpected pandemic pivot.
Images from Turkey, Blue, music and online projects to come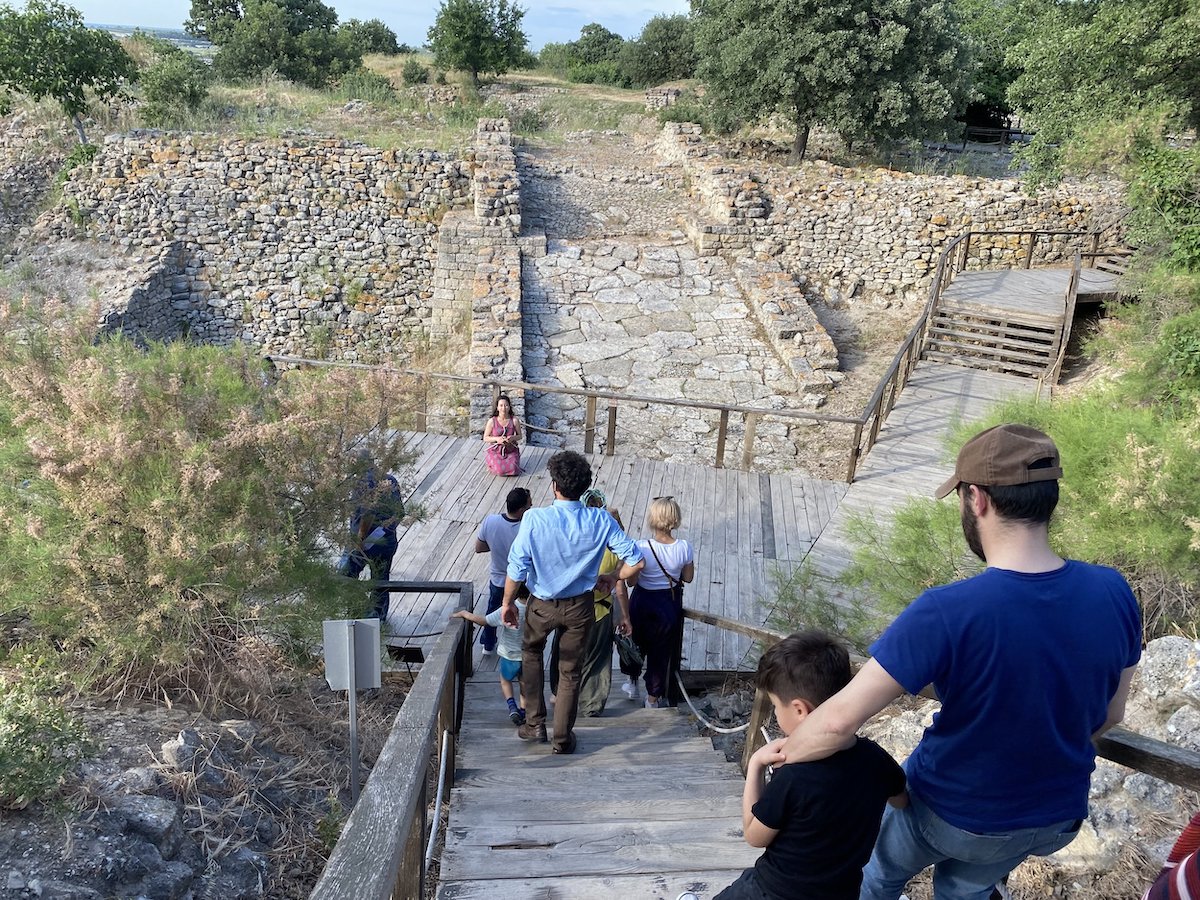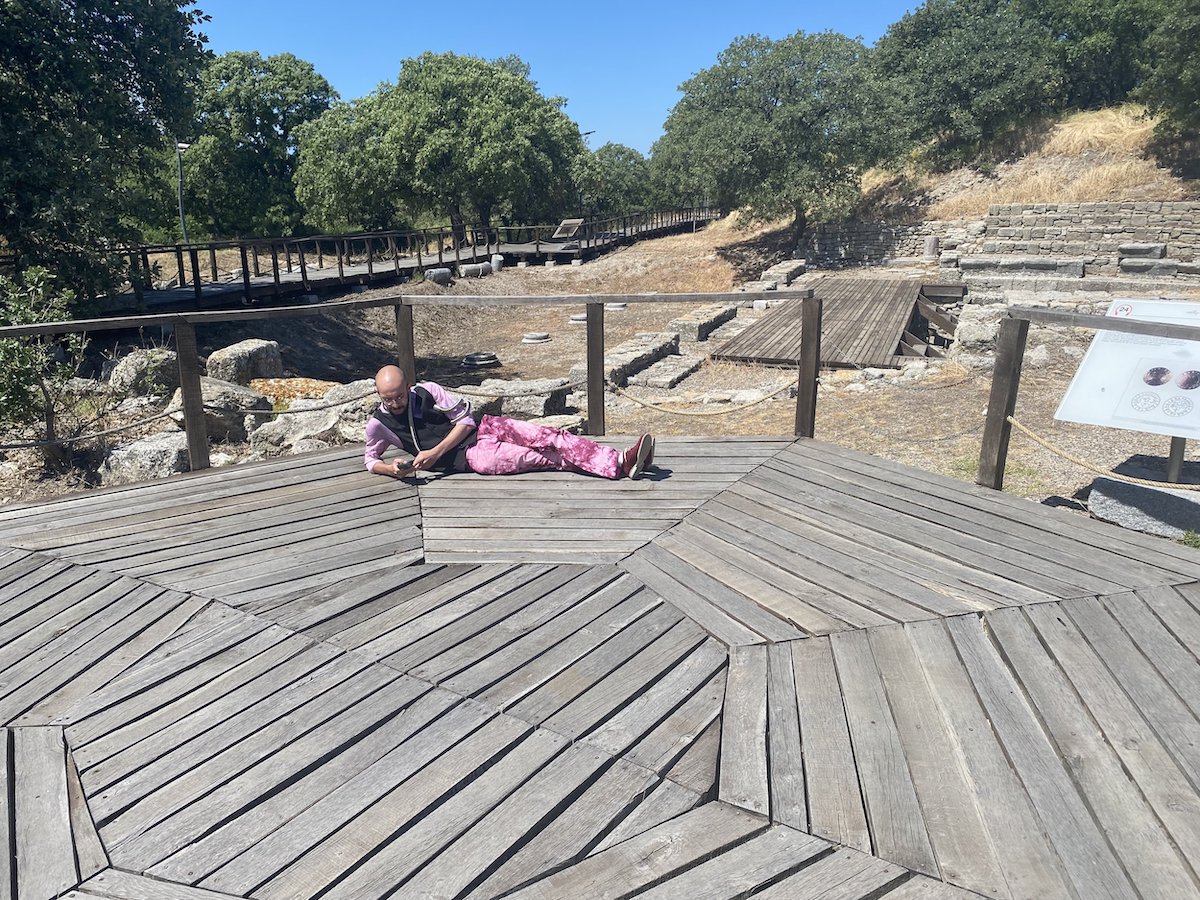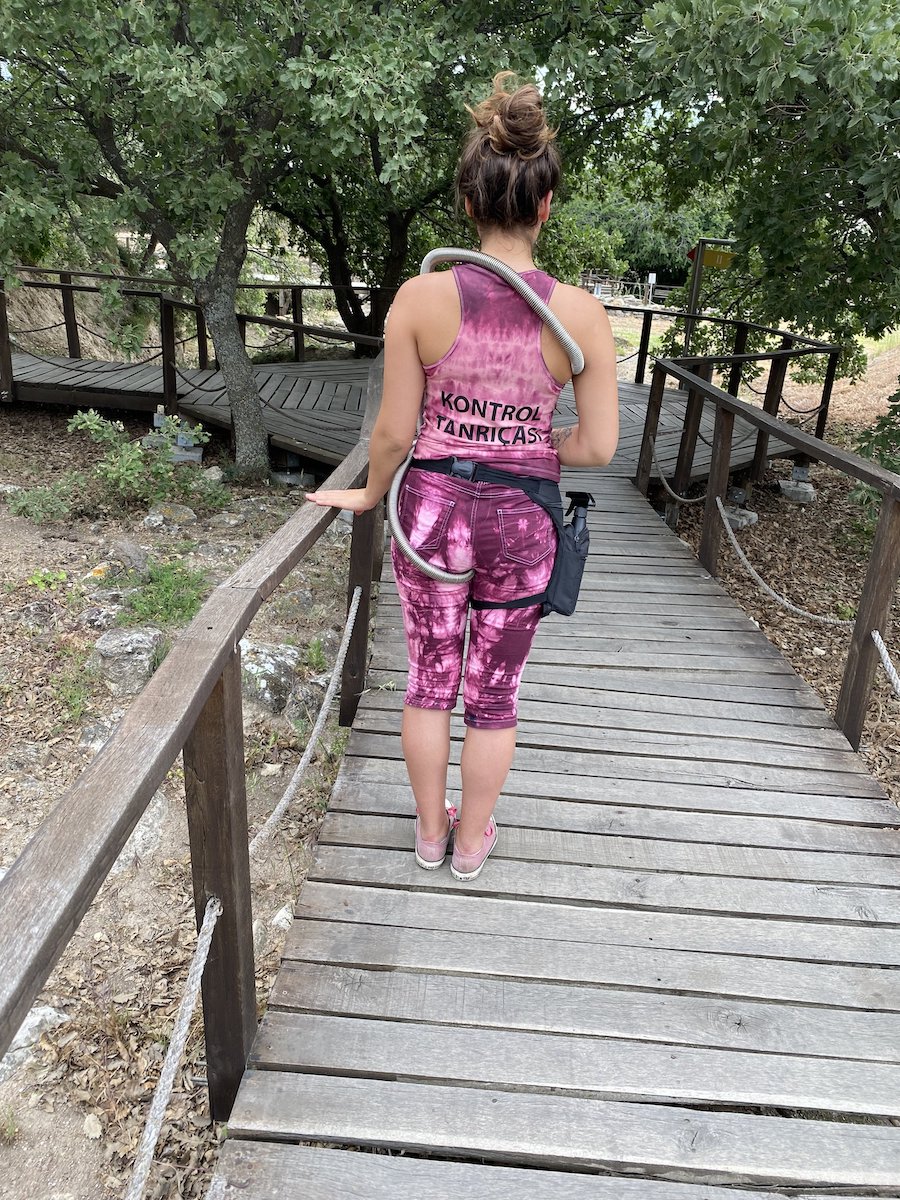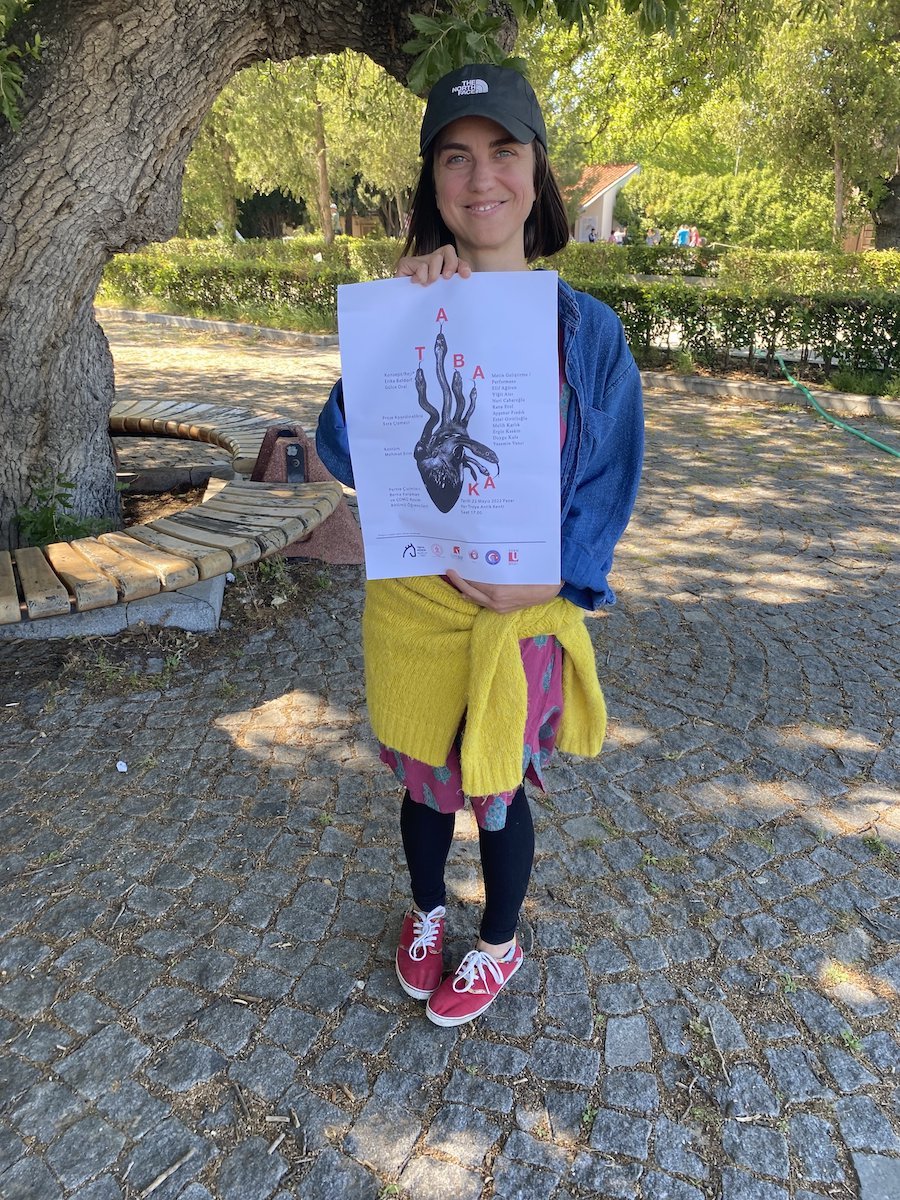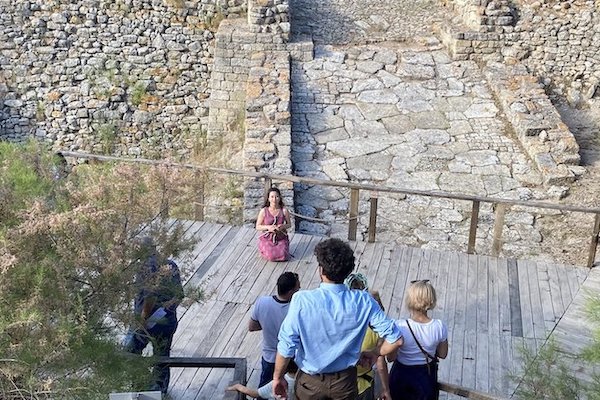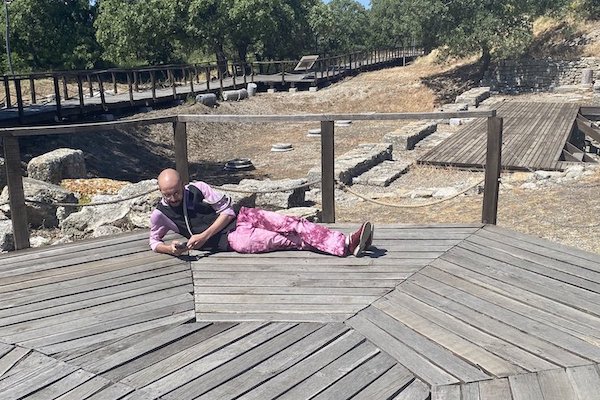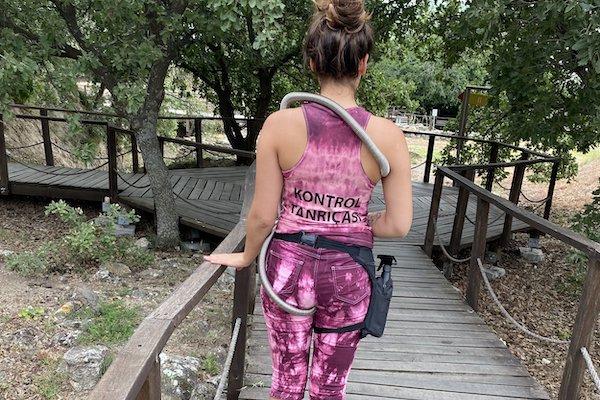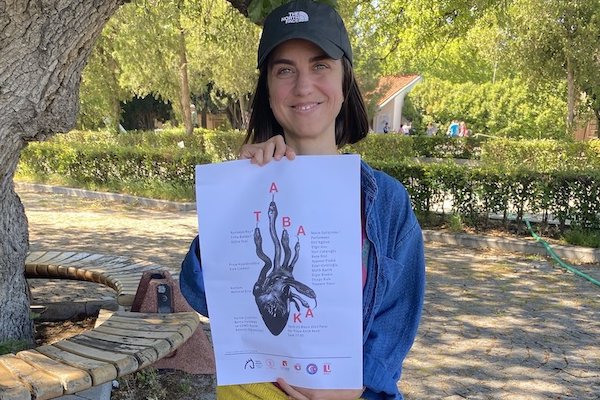 Audiences followed performers through the ancient site of Troy and watched short physical monologues. It was called Tabaka, and this is Gulce my collaborator holding our poster!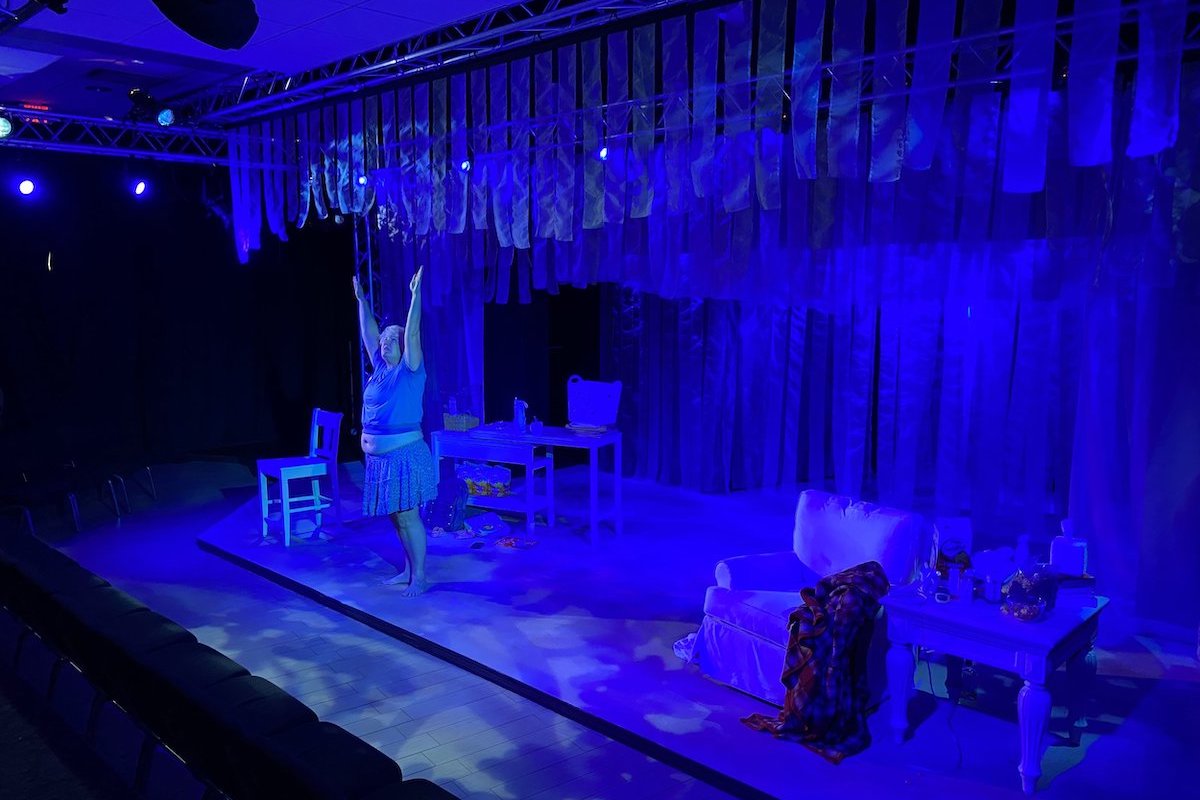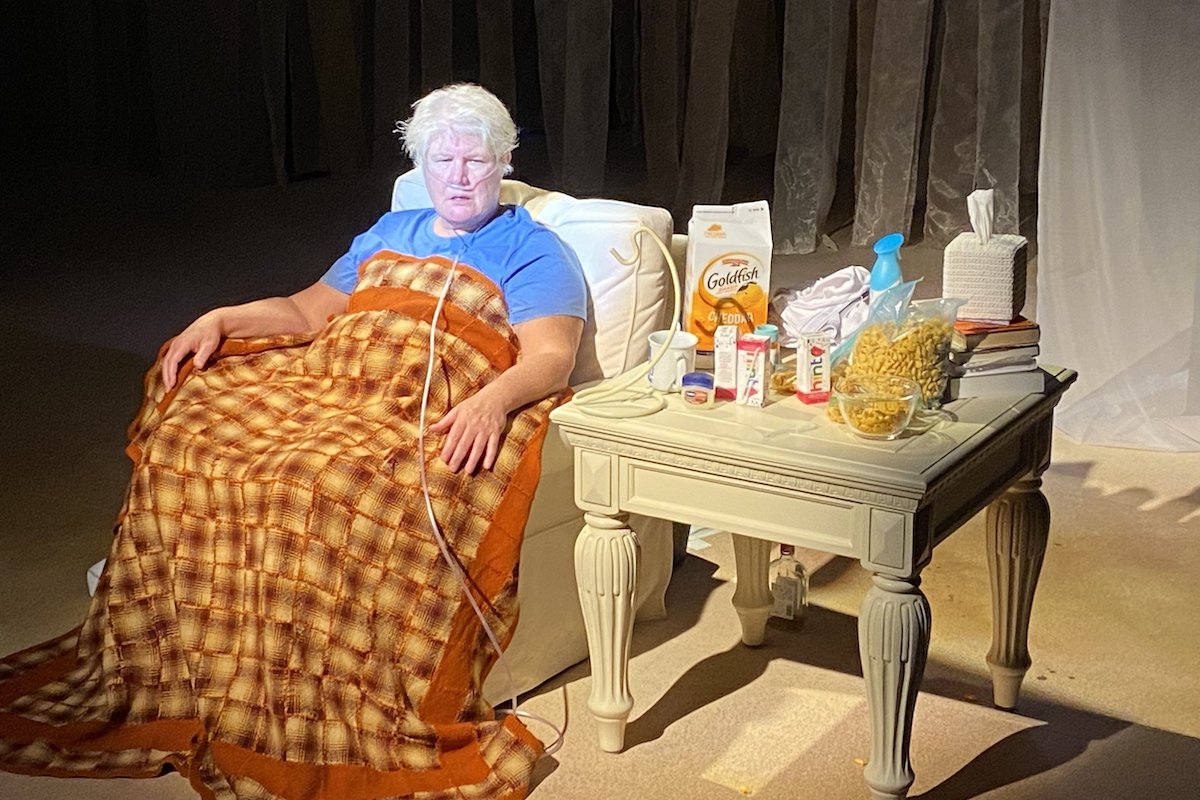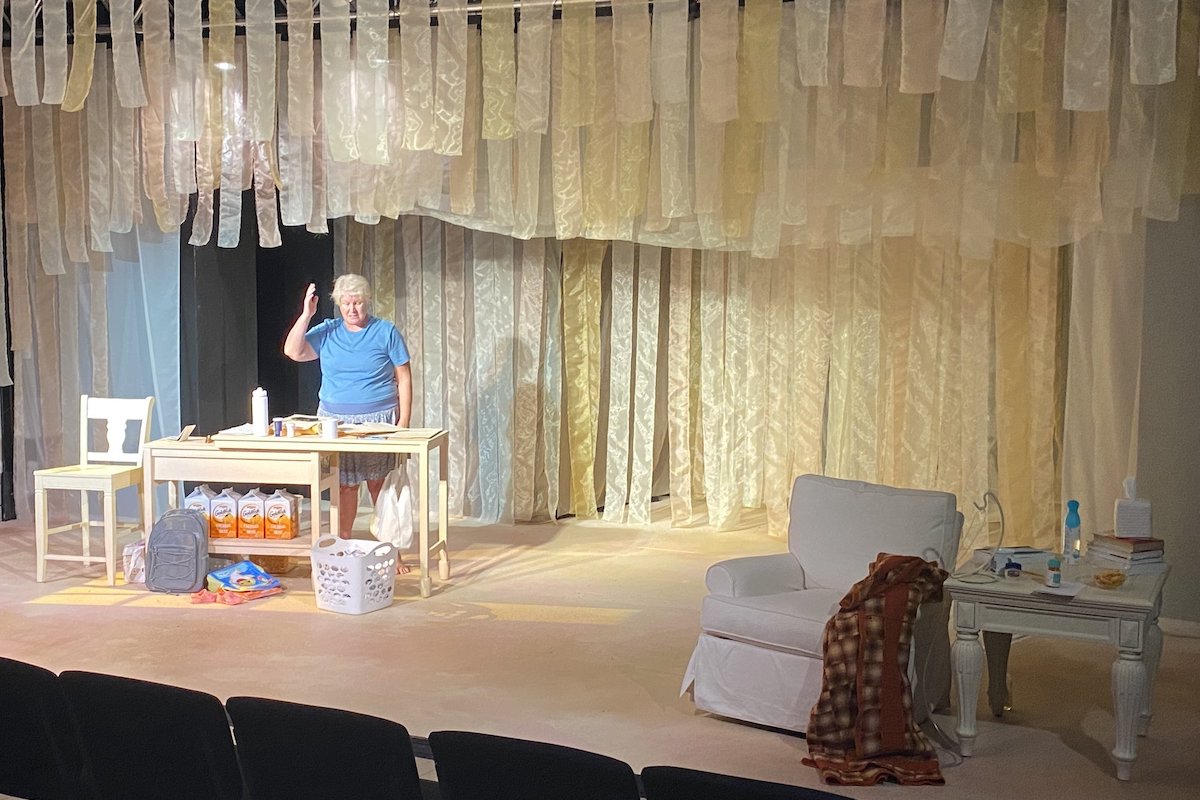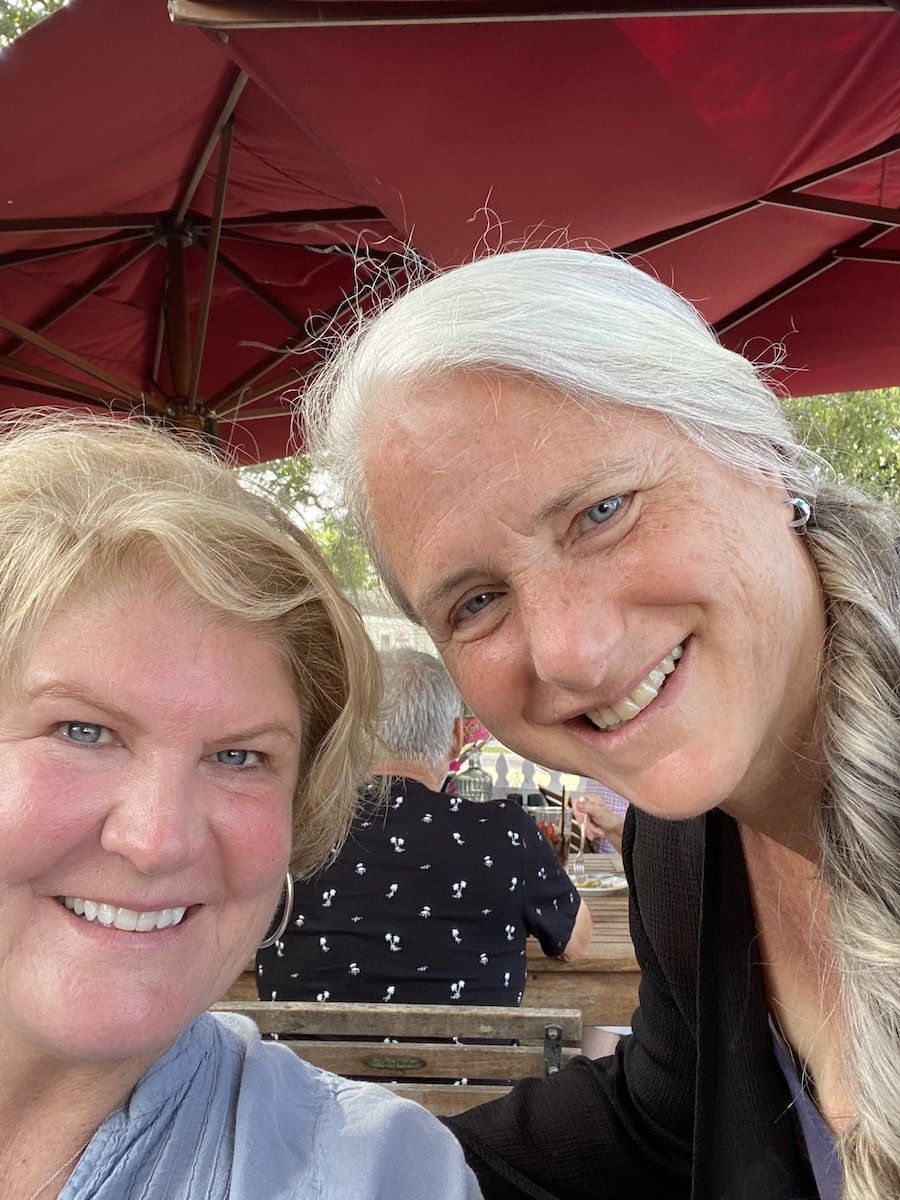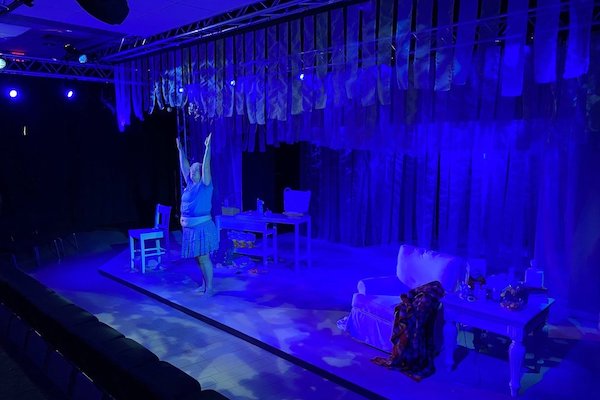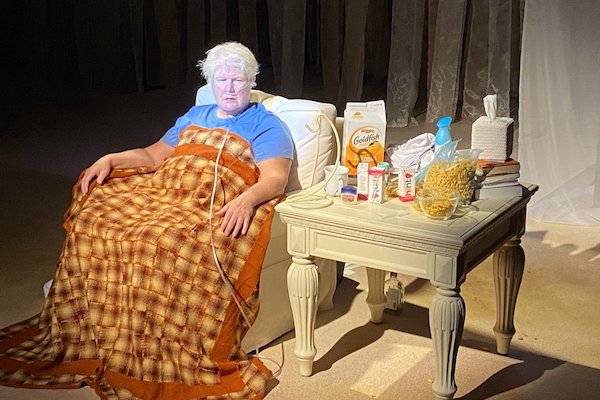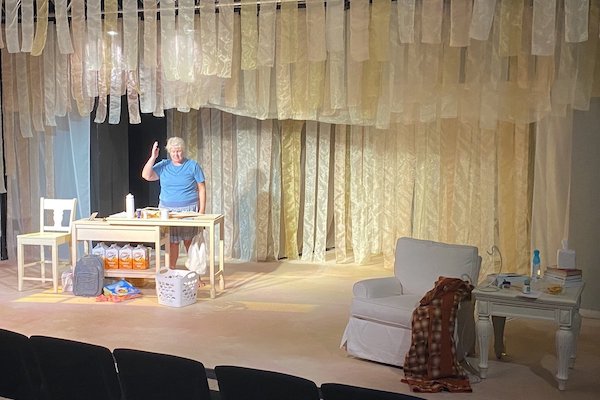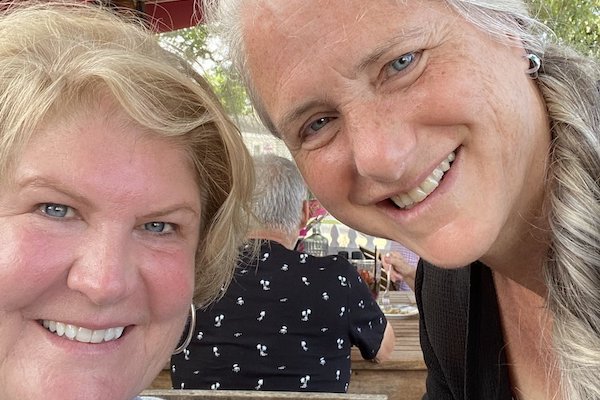 Lynn McNutt in Blue: A Rhapsody in Blubber at TheatreLab 2023. Written and performed by Lynn McNutt; E Batdorf: Directing; Rob Perry: Lighting, April Soroko: Set/Costume, Glenn Swan: Sound.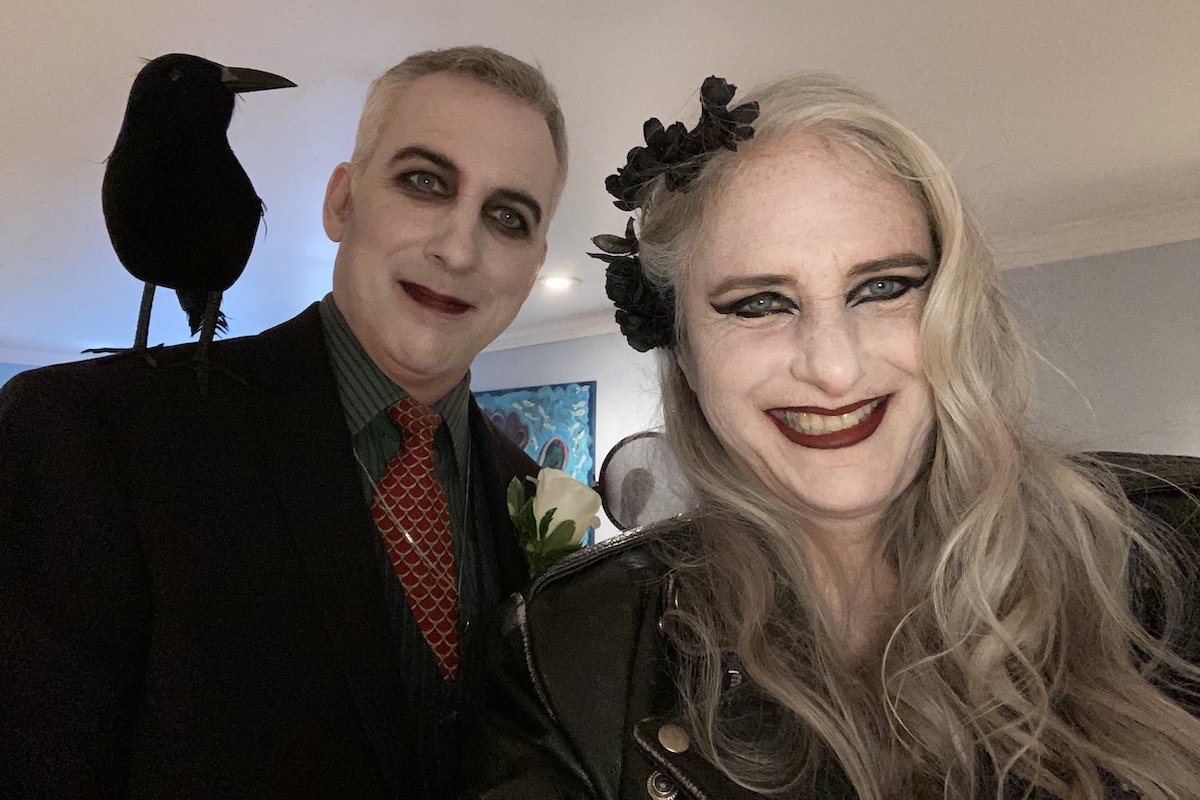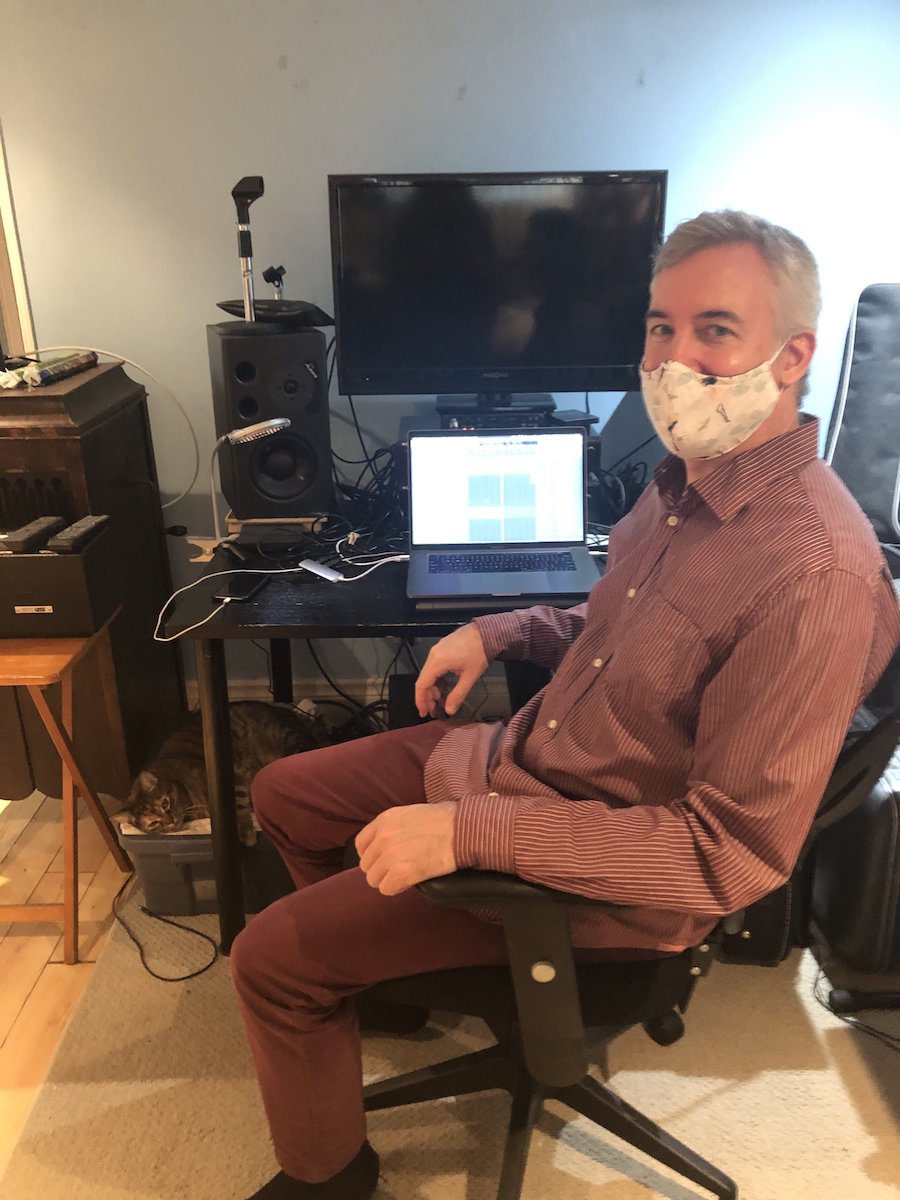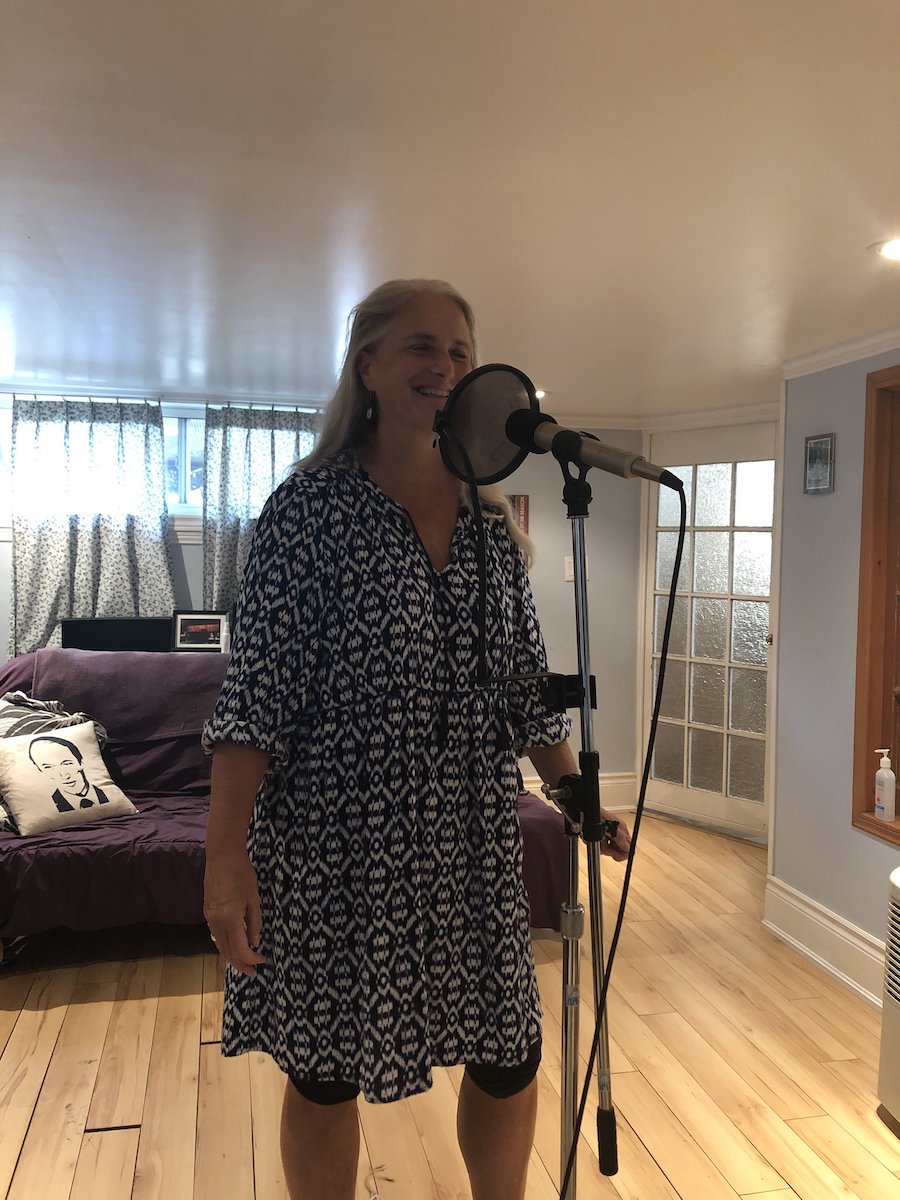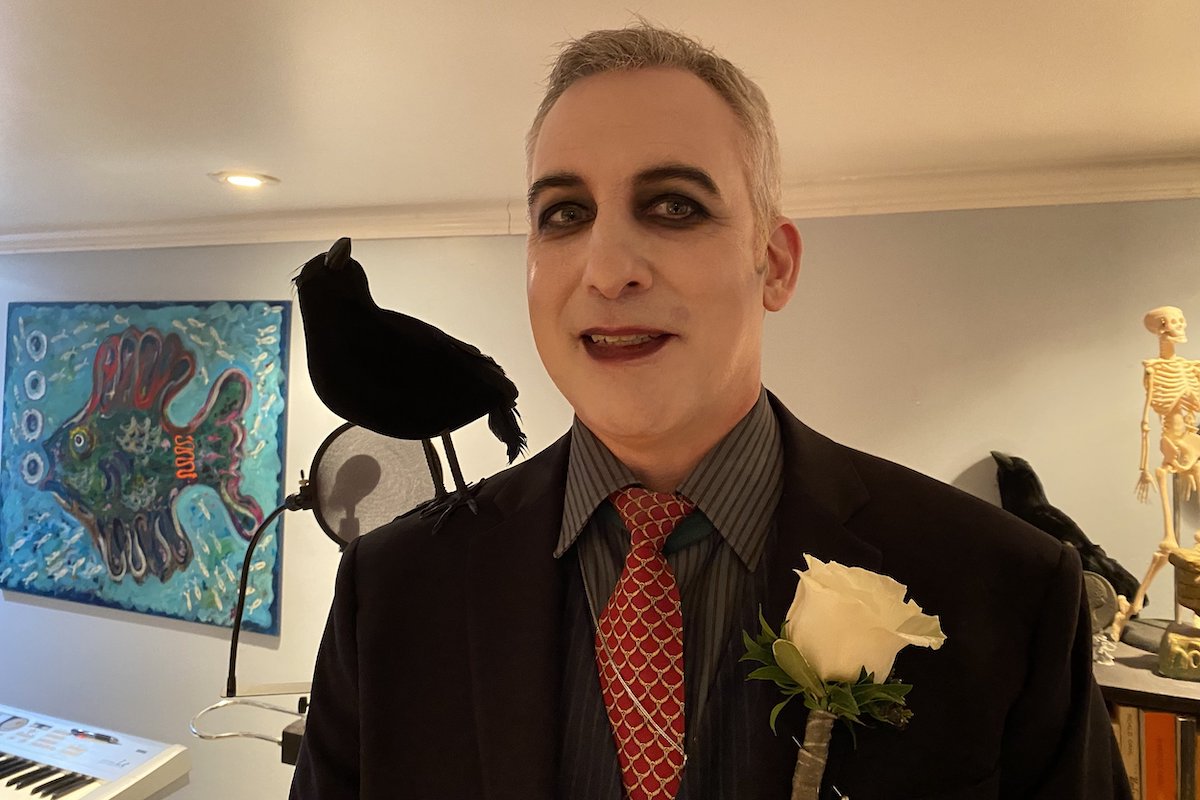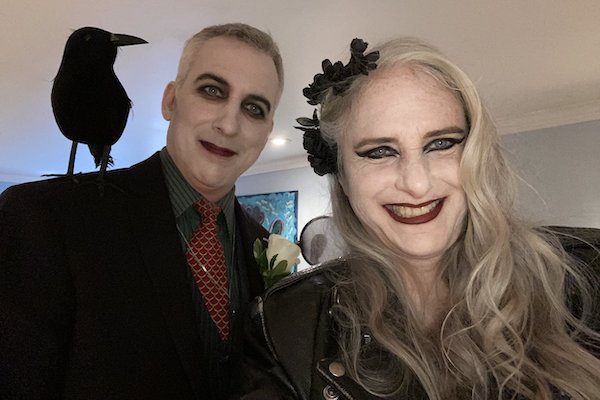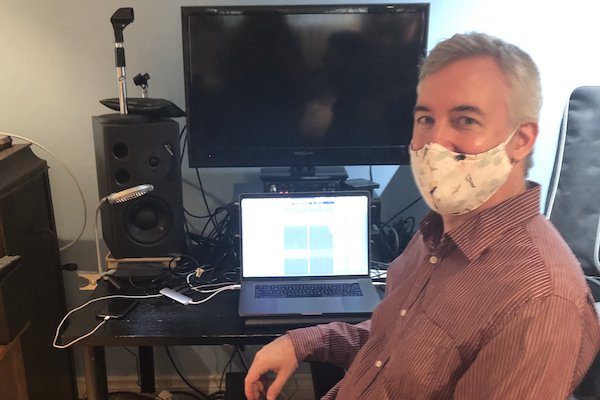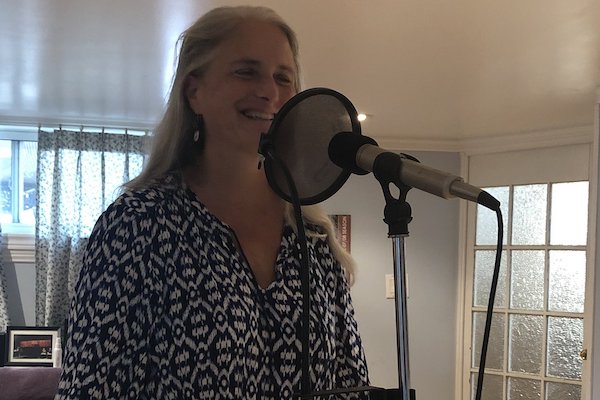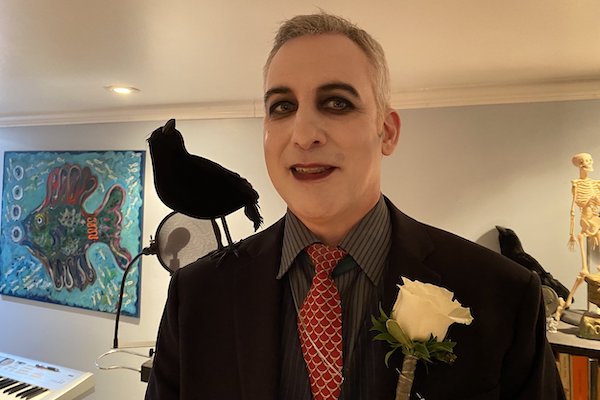 We got goofy and "Elder Goth"! Here is Richard and I making music and preparing for our video for The Haunted Palace… and audio dramas coming soon.
Subscribe to the Batdorf mailing list!