Smell of the Soul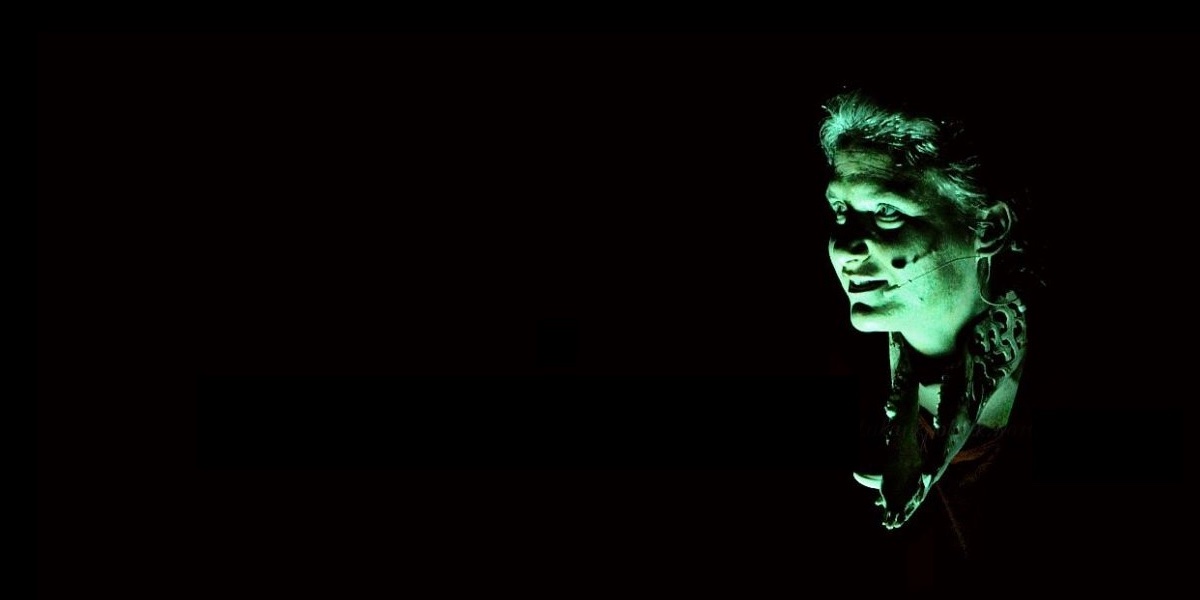 A hilarious and highly audience interactive musical comedy with provocative content about the relationship between humans and nature, Smell of the Soul is a collaboration with Arwinda from Germany, a two-piece band with accordian and didgeridoo with music by Lisa Schamberger. Three carrion bugs try to find out if the audience has a soul, if the human spirit is dead or if humans have an afterlife. Ridiculous and profound, irreverent and thought provoking, the work engages the audience in a fun and deep examination of death in life, our relationship to nature and the soul.
A trailer for Erika Batdorf's Smell of the Soul with Christian Bestle and Lisa Schamberger in Toronto version. Video by John Lauener.
Credits 2015 Toronto
| | |
| --- | --- |
| Writing: | Erika Batdorf in collaboration with Arwinda; Lisa Schamberger and Christian Bestle |
| Direction: | Guillaume Bernardi (Toronto version) |
| Music: | Lisa Schamberger |
| Scenography: | Trevor Schwellnus |
| Costumes: | Michelle Tracy |
| Bone Masks in Jakarta version: | Gus Yogi |
Jakarta/Munich Performances 2013
Performed in Tbilisi, Georgia, at Heppel & Ettlich in Munich and Salihara Theatre In Jakarta, this unusual piece explores climate change and death. Ironically premiering in Indonesia where constant flooding and tropical diseases are on the increase, Erika opened with Dengue fever and Chikungunya, which provided a concrete way to address environmental issues, infestation and the dilemma around killing insects.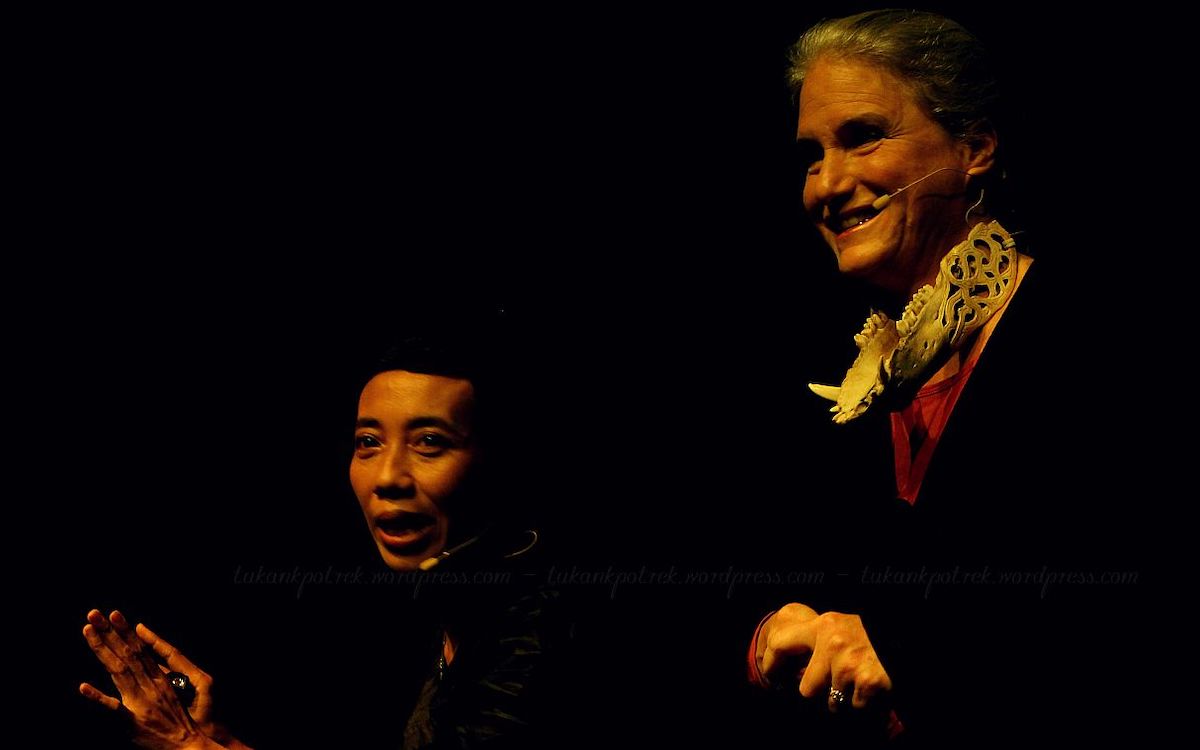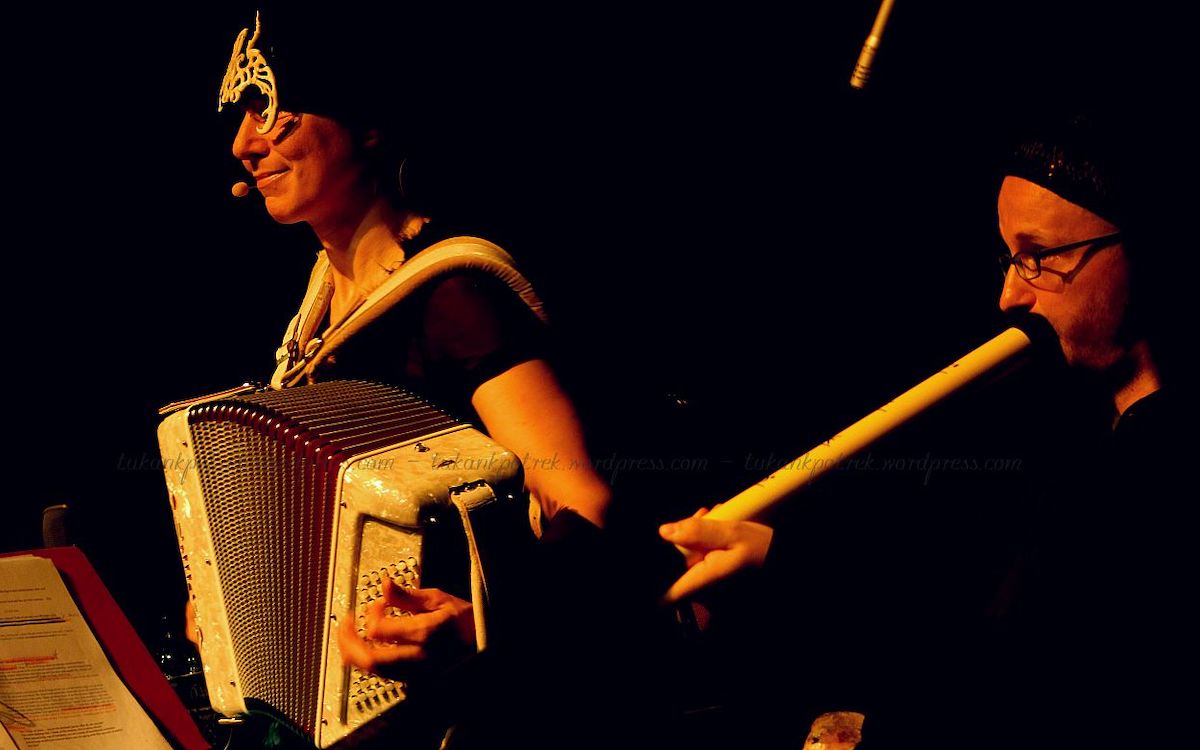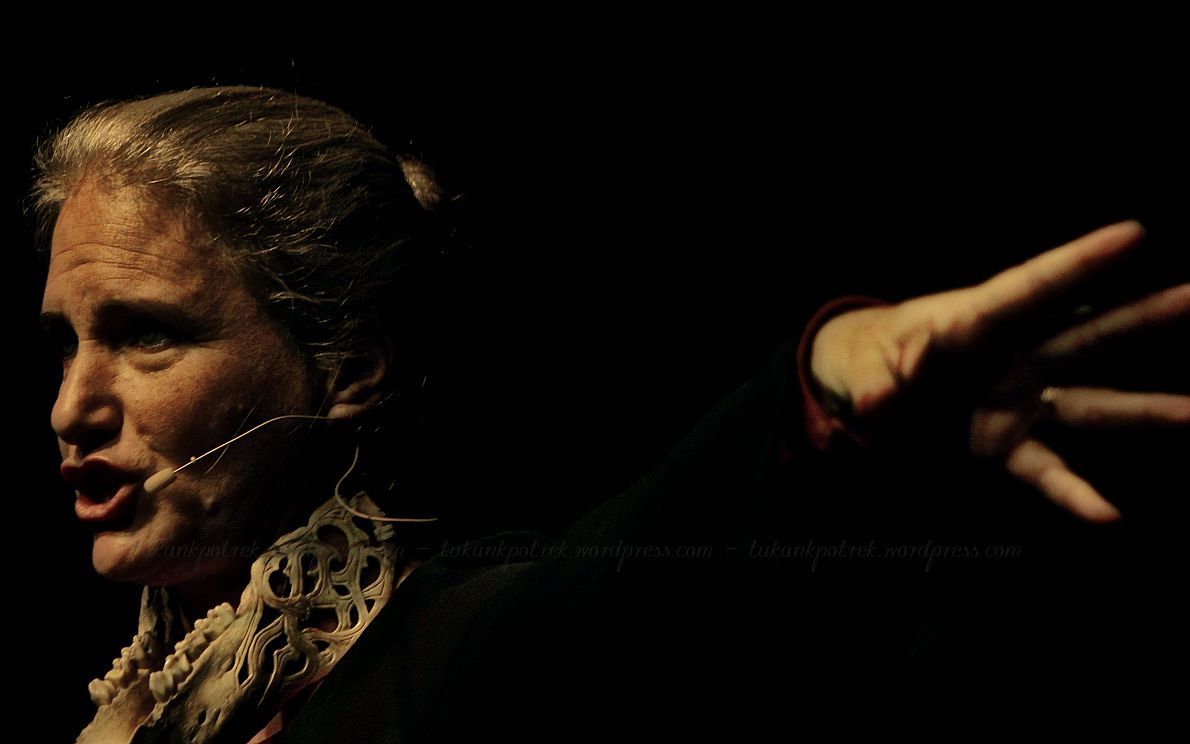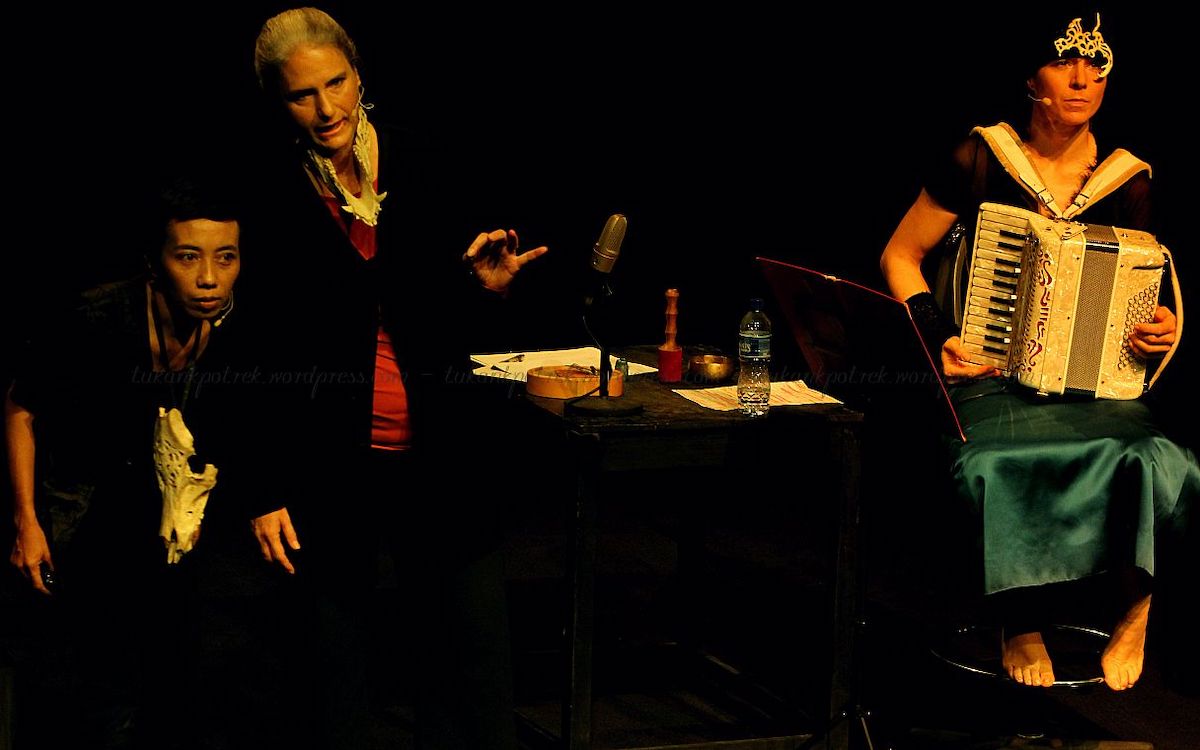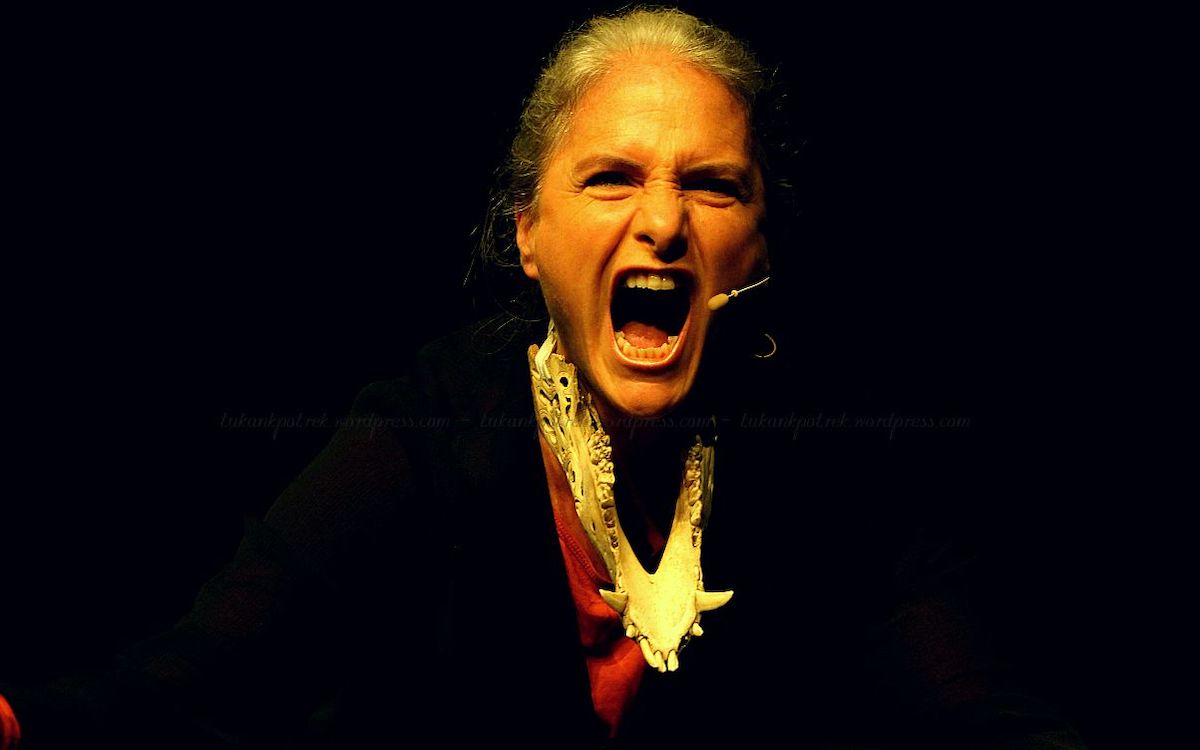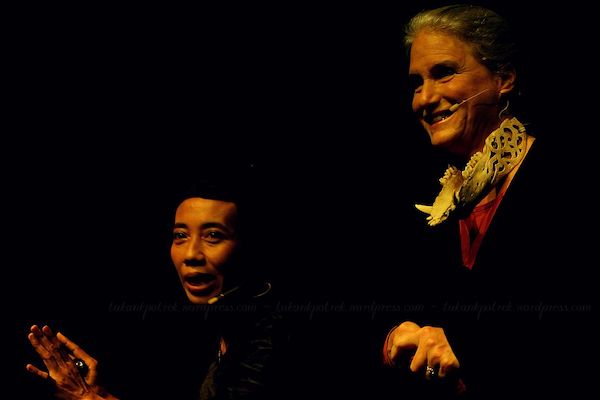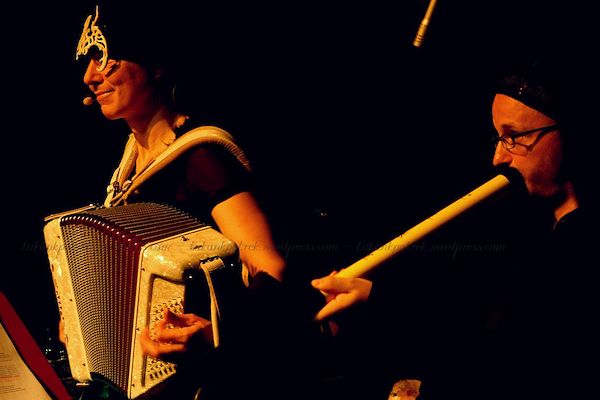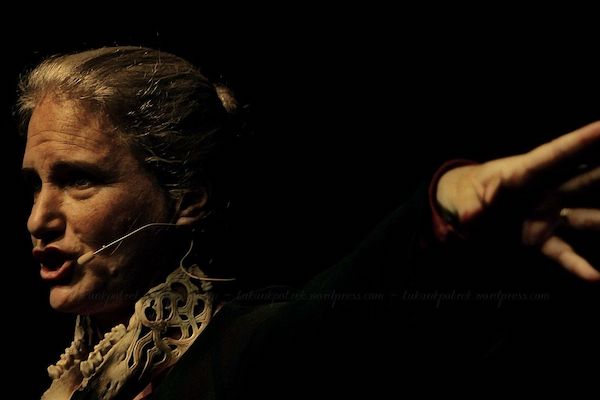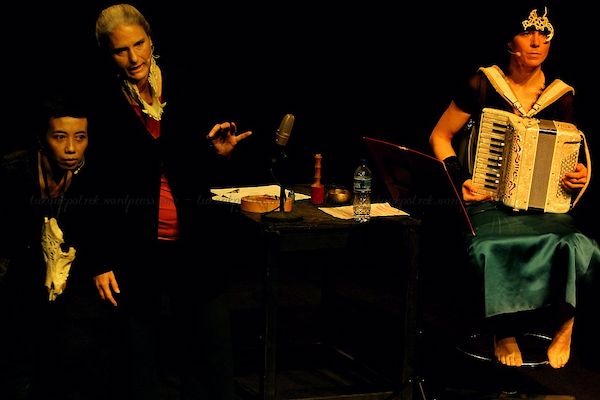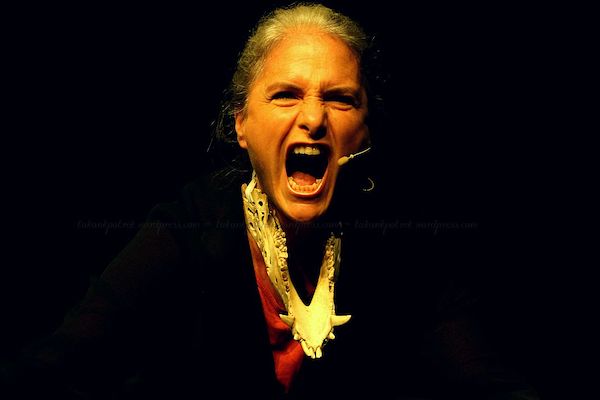 Touring
Smell of the Soul is now available for national and international touring and has toured to Salihara International Theatre Festival in Jakarta, Indonesia and Hepple & Ettlich, Munich, Germany and Toronto, thanks to The Ontario Arts Council.
Run time 90-minutes with no intermission.
Contact Erika at erika@batdorf.org for touring information and presenters' package.