Poetic License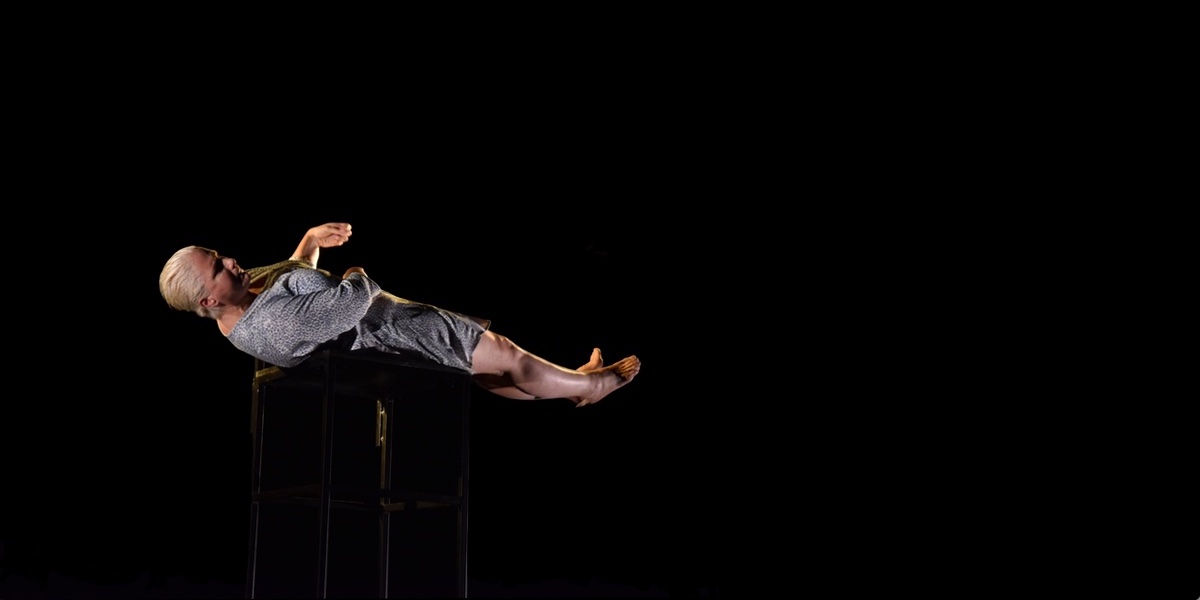 Have you ever wanted to walk out on your job, your kids, your whole life?
What is truly radical? What is education? What is inappropriate in the context of an academic environment? What is eternity? What is life like after death? If there is life after death and you die a smoker, will you still crave nicotine? Poetic License refers to, or includes, poetry from Yeats, Blake, Kerouac, Tahirih (an Iranian poetess who was killed in the 1840s), Oliver, Ginsberg, Baudelaire, Pound, Wilde, Plath, Eliot and Artaud.
Theatre and interactive talk show come together in Poetic License as we meet Marti, a creative writing professor at the brink of walking out on her life. Her sister, partially paralyzed and full of humour, challenges the audience to examine desire in the context of eternity. Finally their guardian angel arrives to help them and the audience navigate through a journey away from paralysis. Enter this funny, magical world where poetry is edible, ruffian angels describe paradise, and the audience is fed an unexpected meal.
A work that is accessible to everyone, Poetic License is wildly and unthreateningly interactive, taking audiences into challenging theatrical territory. A funny, smart and moving experience, the performance culminates as the audience is given poetry to take home and is asked some very big questions which they answer by choosing one of three different cookies…
Dora Nominated in 2005
Outstanding New Play or Musical - Erika Batdorf
Outstanding Performance by a Female - Erika Batdorf
Outstanding Direction - Todd Hammond
A short excerpt from solo performance, Poetic License, written and performed by Erika Batdorf.
Reviews
License to Thrill… hilarious and thoughtful… emotionally compelling, visually elegant… the very best thing about Poetic License is Batdorf's humour… watching Batdorf was the highlight of my week, possibly my month.

Kate Pedersen,

NOW Magazine / NNNN
She's poetry in motion. Batdorf is one of a kind… an electric presence even offstage… she is also unforgettable.

Susan Walker,

Toronto Star
A brilliant play is performed by its multitalented writer. Poetic License played brilliantly by Erika Batdorf… [this] interactive process somehow binds the actor and the spectators together… It is women's experience on stage that can ignite a change in you.

Indah Lestari,

Bangkok Post AsiaViews
Batdorf mesmerises audiences at the Mumbai LitFest! In a performance that enthralled the audience, performer Erika Batdorf single-handedly took them through her life by depicting three individual characters and their separate stories in a session called 'Poetic License'… [Batdorf] touched the audience's hearts by delivering a heart-felt monologue where she addressed her daughters to not lose hope in life. This powerful performance challenged the audience to examine their desires in the context of eternity.

NRINEWS, review from Mumbai LitFest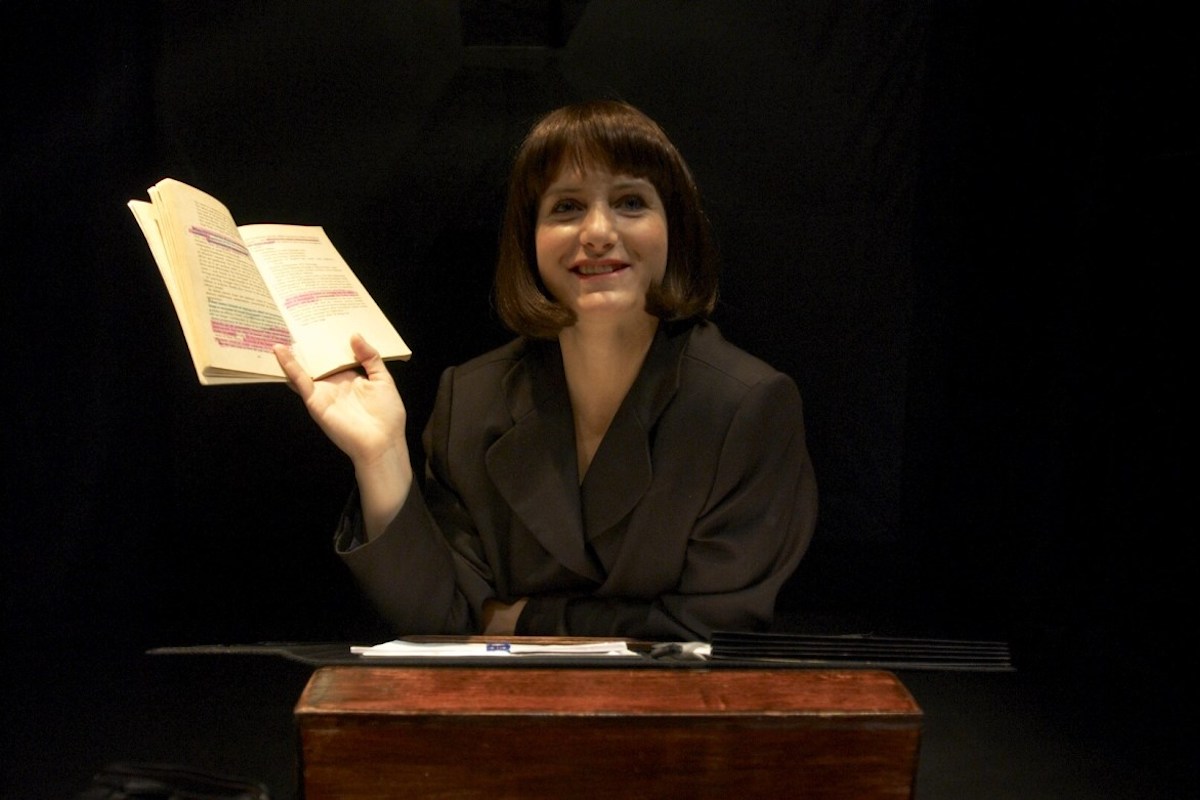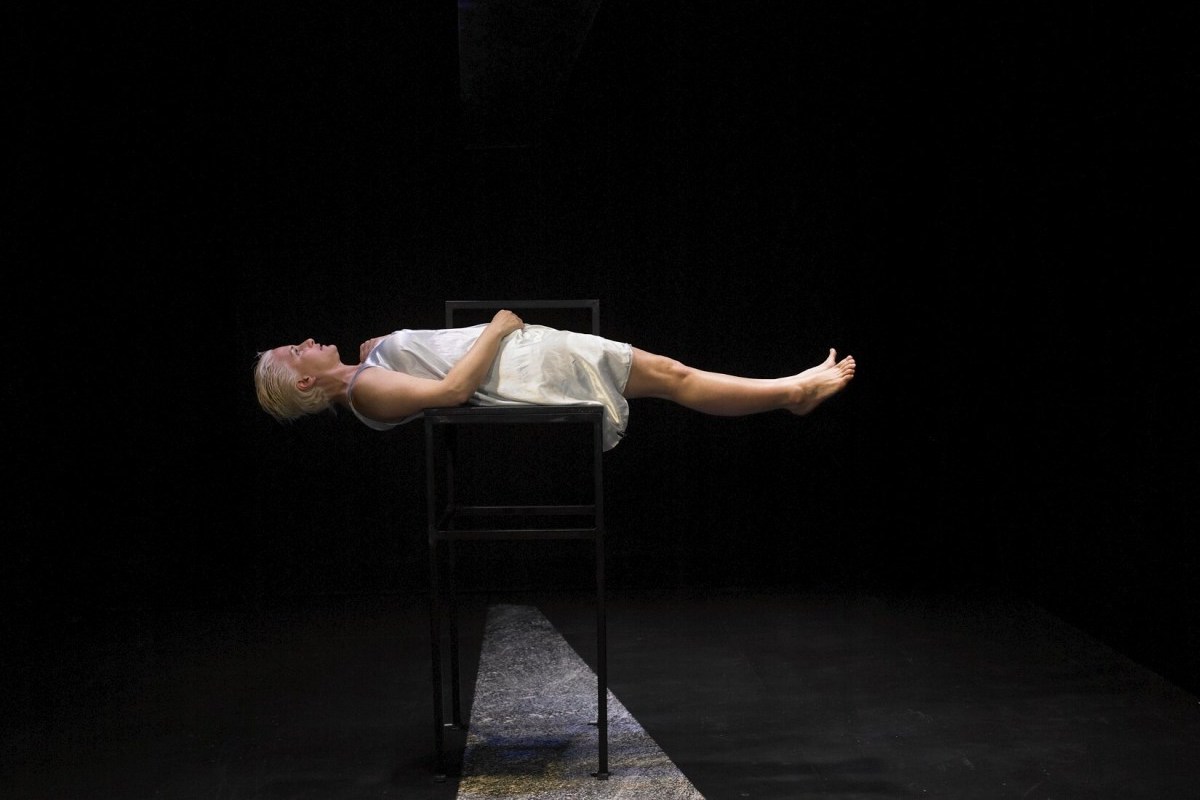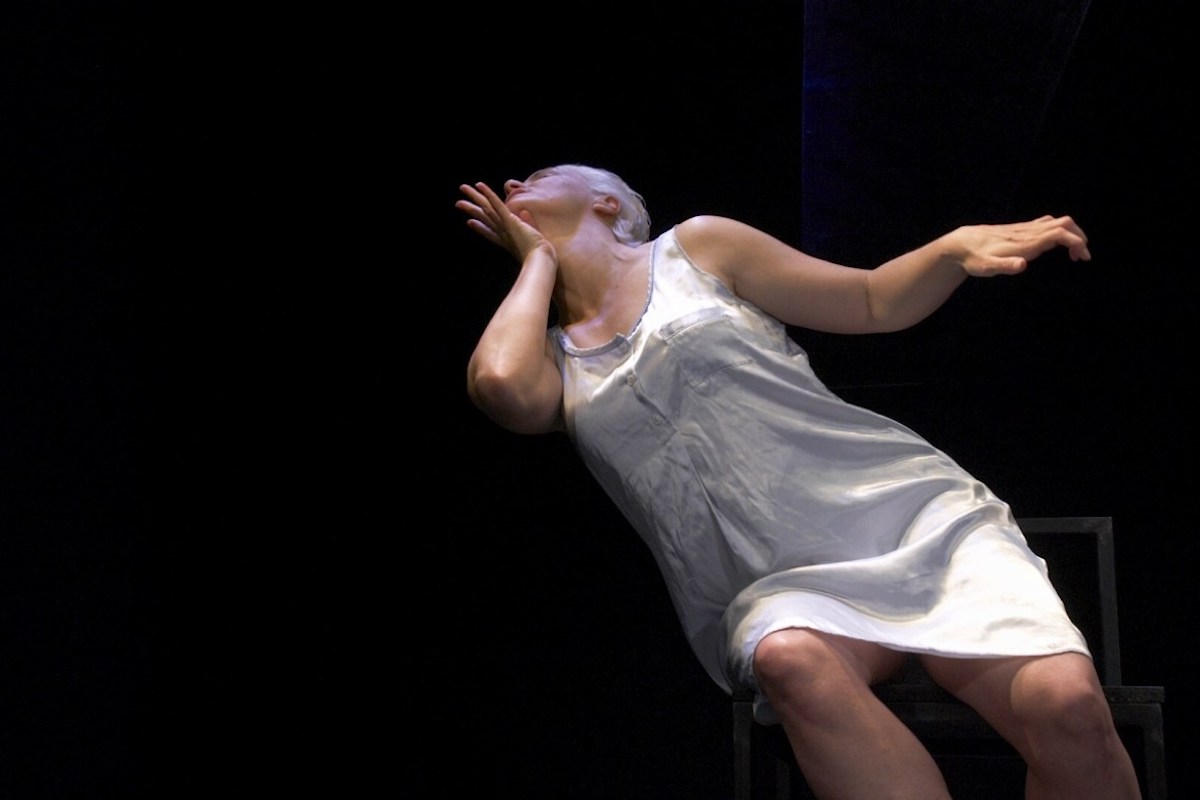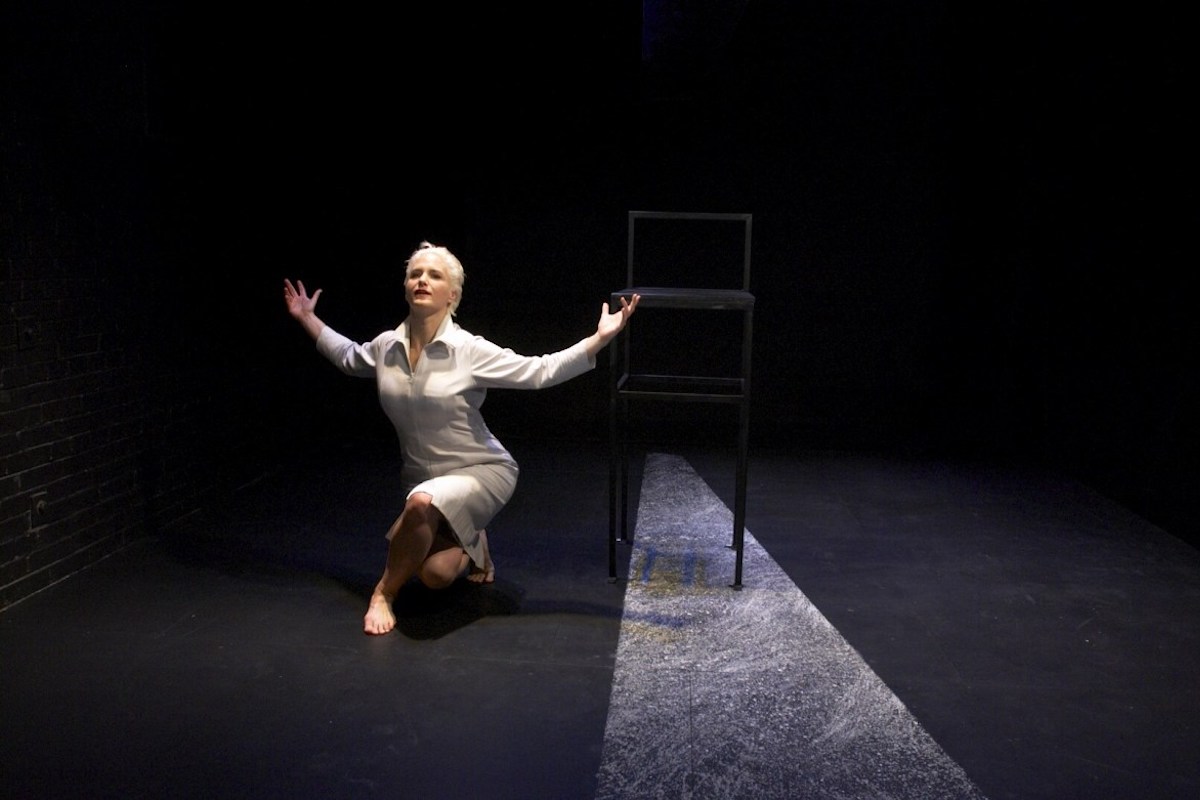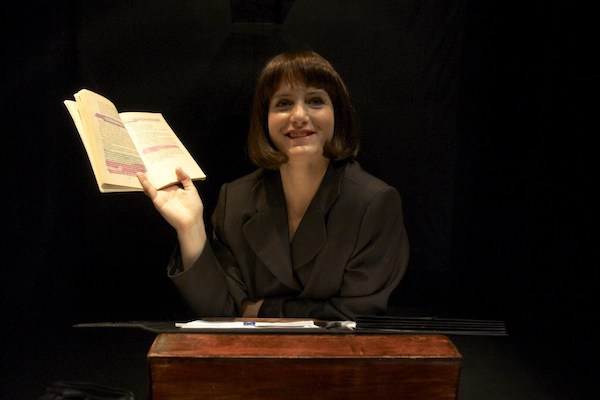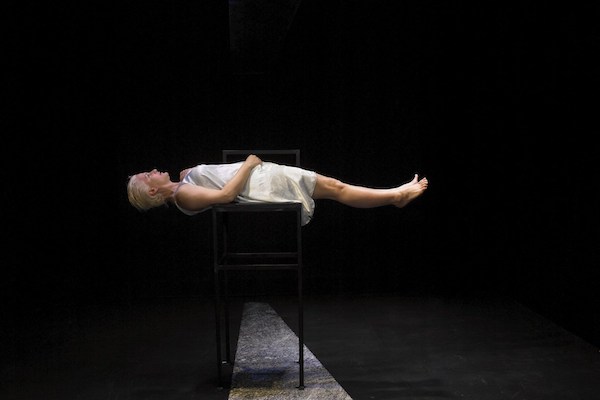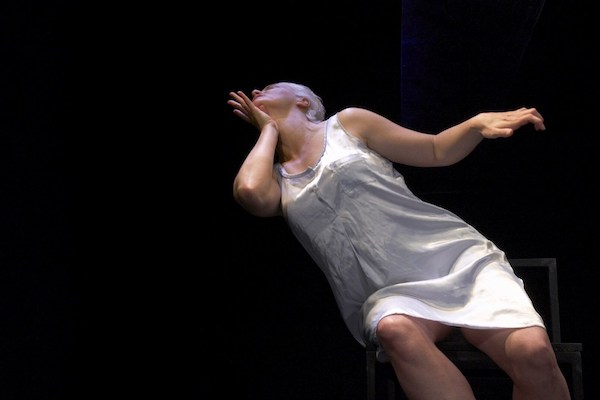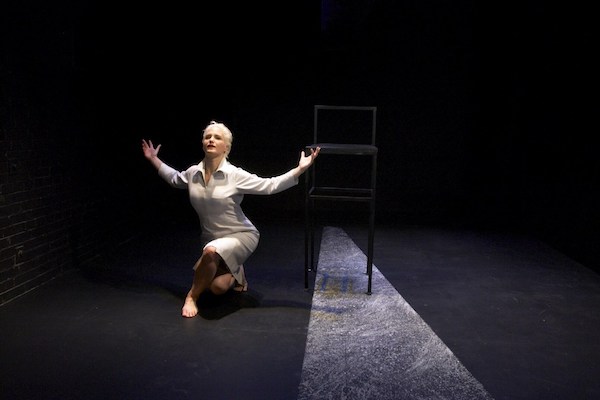 Audience Comments
"This was stunning. Moved me to tears at moments, but I laughed a lot too and it's already helping me to trust that it's okay to let go and find my hearts desire, Thank you."
"Thanks for allowing me the opportunity to live and to let the fear go."
"I loved the exploration of spirituality, heaven and eternal life. The characters were really well developed. I loved Marti!"
Credits (2005)
| | |
| --- | --- |
| Written and Performed: | Erika Batdorf |
| Directed: | Todd Hammond |
| Dramaturgy: | Marty Kingsbury/Iris Turcott |
| Lighting Design: | Elizabeth Asselstine |
| Set/Costume Design: | Teresa Przybylski |
Touring
Technical Requirements
Poetic License (ages 12-adult) is a full evening solo performance with no intermission. (The length varies slightly depending on the audience interaction.) The piece can be performed in a theatre or a lecture hall. Sound equipment and lighting is required for the full performance, however it is fairly fast and easy to mount. One dresser is required, but can be trained on site.
The second act requires a fairly simple set (extra baggage fee only) that can be adapted to non-theatre venues (lecture halls are ideal). The first act can be performed alone with no set or lights (45 mins) followed by a discussion with the audience, which can also follow the full-length performance.
Poetic License has toured to LitLive! In Mumbai 2016, KO Fest in Massachusetts 2010, 7th International Women's Playwrighting Festival 2007 Jakarta, Indonesia (MainStage), Davison, Michigan 2006 and was produced in Toronto in 2008 and 2005.
For more presenters' package and technical rider, email erika@batdorf.org .