Burnish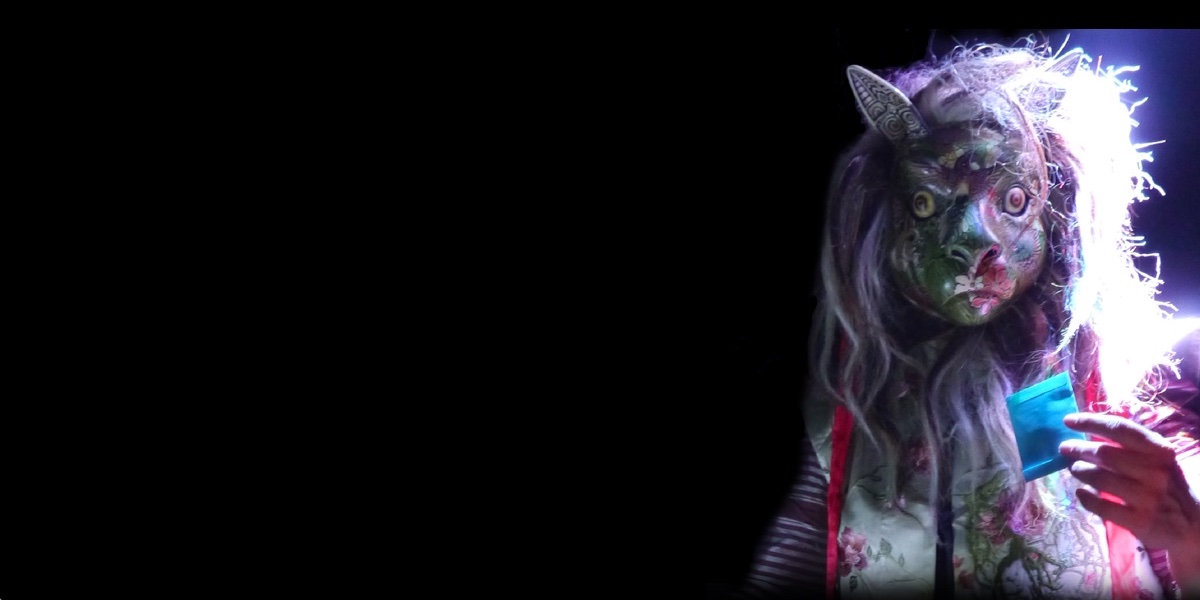 You see a tent, hear a sound like whispered fire.
You can see, hear inside the tent through eye pieces, ear pieces. You sit and put on headphones. You are greeted by… a rabbit? a fortune teller? You chose some unusual cards. She goes to a table full of small objects, whispering to you. She is choosing something for you, trying to get it right. She looks at you, moves as if she is trying to tell you something, then she sings to you. When she finishes, she hands you a small gift and closes the curtain.
Inspired by a desire to cleanse the heart, Burnish invites the audience to choose elements that affect an ever-changing performance loop, integrating music, digital technology, poetic text, art objects, and singing. In a self-contained mini theatre, the artist, attempts to maintain a deeply authentic process that is altered by every interaction. What she says, sings and gives you is all in response to what you chose- some things set, some things intuitive. The audience can observe/hear the performer through a variety of instruments while one person at a time influences the performers choices.
Reviews
Burnish "was magical and intimate and brought up some wonderful feelings- I loved it!"

Miki Garcia, Executive Director,

Santa Barbara Museum of Contemporary Art
Credits
| | |
| --- | --- |
| Concept, Text and Performance: | Erika Batdorf |
| Mask: | Ida Ayu Laksmi Maha Dewi |
| Electronics, Sound Design and Art Objects: | Mark-David Hosaie |
| Costume and Art Objects: | Suzanne Bartos |
| Structure Design and Lighting: | Mark-David Hosale |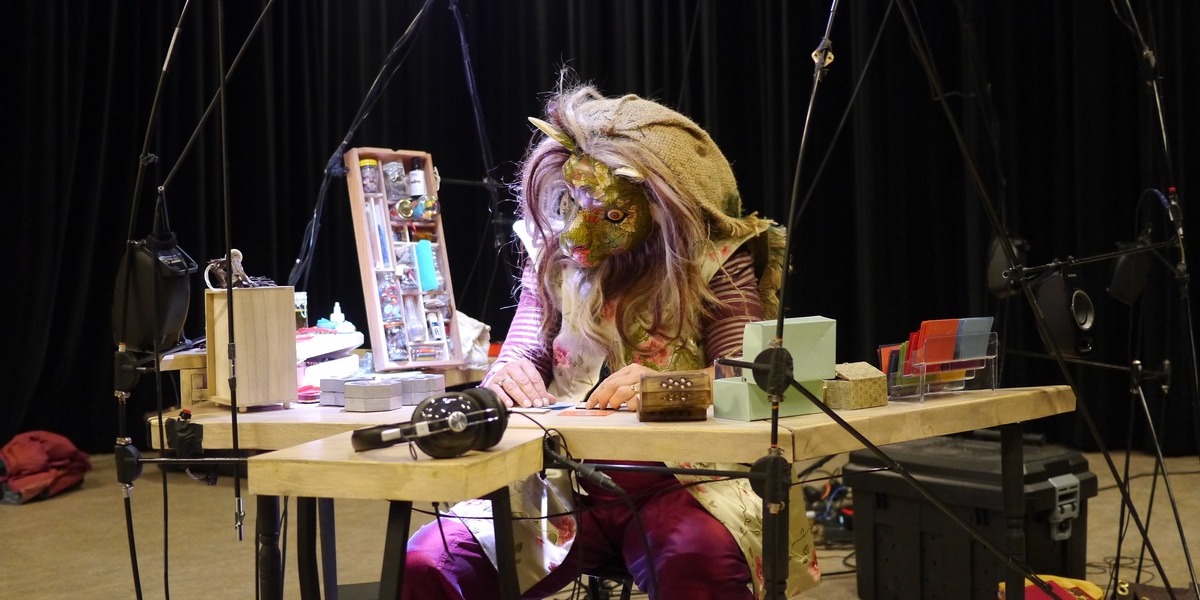 Touring
Burnish is currently available for touring. Please contact erika@batdorf.org for touring information and a presenters' package.
Burnish has toured to the Venice Biennale 2015 with 9dragonheads 'Jump into the Unknown' official collateral event, Santa Barbara SBCAST, and the Santa Fe Currents New Media and SummerWorks in Toronto.
The project tours with 1 performer and 1 technician/assistant.